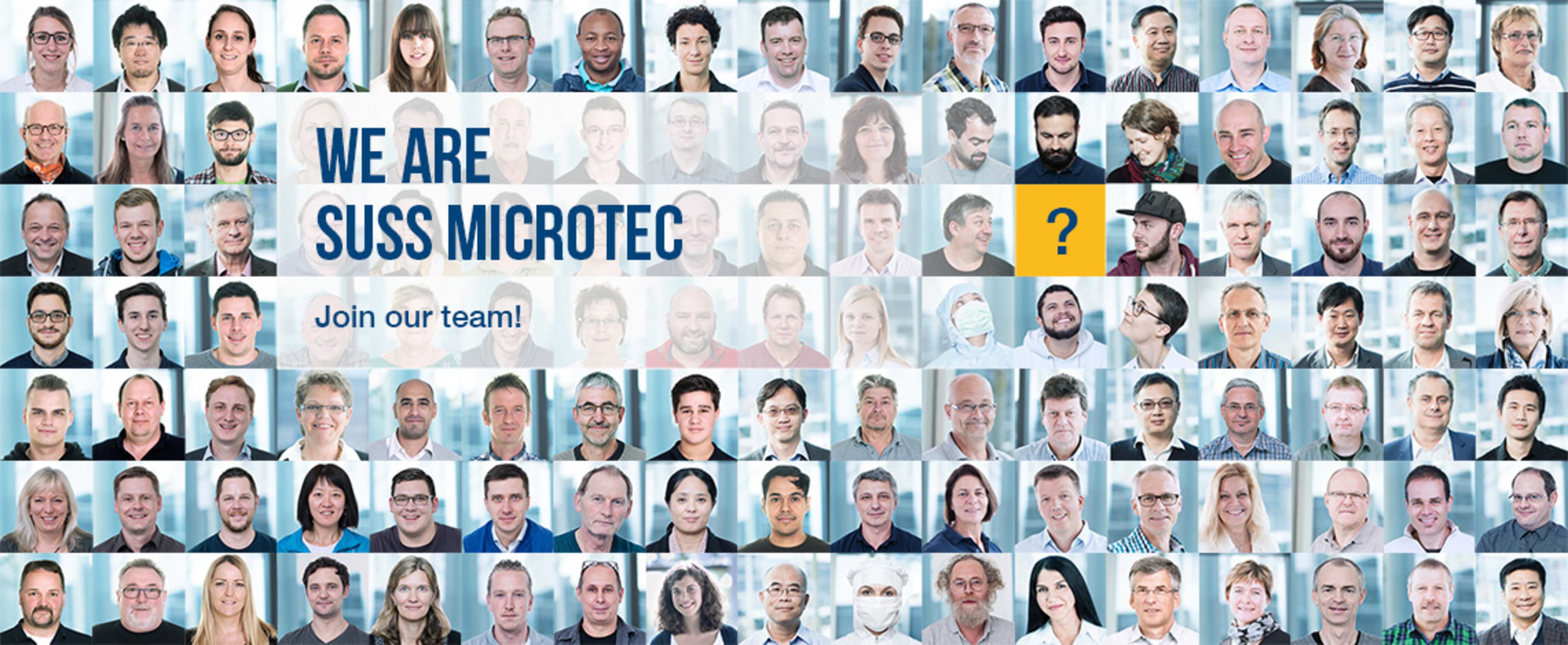 SUSS MicroTec's facility in Eindhoven, NL houses its inkjet printing technology, PiXDRO. The Eindhoven team develops industrial inkjet applications and equipment for a variety of industries.
Inkjet printing is a non-contact additive manufacturing technology applying functional materials for a variety of applications. Its precise drop placement and accurate drop volumes make functional inkjet printing suited to printed electronics, displays, OLEDs, sensors, PCBs, semiconductor assembly, chemical machining, photovoltaics, life science, and optics.
For our facility in Eindhoven, NL we are looking for a
System Engineer (F/M/D)
As a system engineer, are you ready to broaden and deepen your work and do you want more
involvement in the end product? Then you may be the person we are looking for.
Tasks
Develop functional system specifications based on market and process requirements.
Verify designs and define improvements.
Support on the installation, start-up, and 3rd line service of complex systems and troubleshooting issues at customer sites.
Participate in transferring new developments to the service organization (worldwide).
Responsible for the development and implementation of tools and modules.
Your Profile
You have a Bachelor's or Master's degree in an engineering discipline.
You have at least 3 years of relevant work experience in an industrial environment (machine development).
You are knowledgeable on design methods and simulations of high-tech equipment.
You are knowledgeable in multiple disciplines (electronics, software, mechanics, optics, and physics).
You are willing to travel when needed for installation, start-up, or 3rd line service.
You have strong communication skills and work well within (multidisciplinary) teams.
We offer
We owe our strong role in the global market to our employees - every individual. We work in flat hierarchies with short decision-making paths, which gives our employees the opportunity to get involved and develop further. We look forward to seeing people who enjoy growing with us and making our products better every day.
SUSS MicroTec offers a contract for a fixed term aiming for an indefinite contract in excellent primary and secondary employment conditions under Collective Agreement Metalektro.
Our system team is small, but close-knit and does not shy away from technical discussions in the workplace. The willingness to help each other is great and we work with an attitude of "don't look at the problems, but look for the (best) solutions".
Interested in Applying?
For detailed information on the scope of the job please contact Mr. Bas Stienen, Manager Development & Engineering, bas.stienen@suss.com
To apply, send your motivation letter and CV to Ms. Maaike Terhorst (HR): recruitment.smtnl@suss.com
We kindly ask personnel and/or recruiting agencies or headhunters to refrain from contacting us.
Your Contact
SUSS MicroTec Netherlands BV
Human Resources
Maaike Terhorst
Luchthavenweg 10
5657EB Eindhoven
The Netherlands
E-mail: recruitment.smtnl@suss.com