Sustainability Technology leader with responsibility

Our world is in a state of flux. The outbreak of the COVID-19 pandemic has provided impetus to digitization around the world, encouraging new ways of living and working in many places. We are also working on efficient and environmentally friendly technologies. This benefits our customers and society as a whole. Because it is our claim to be a technology leader with responsibility.
Sustainability Strategy and Organization
As a global company, we are facing the challenges of this age. We want to make a contribution for future generations. We therefore take economic and ecological factors into account in our business decisions. For us, sustainable thinking and action encompasses the careful use of natural resources, respectful interaction with one another, equal opportunities for all employees, and conduct in compliance with the law. We are firmly convinced that a consistent path toward sustainability will help the company to tap new growth potential.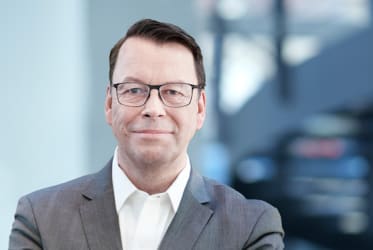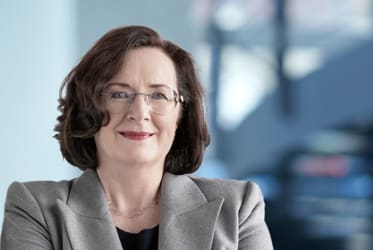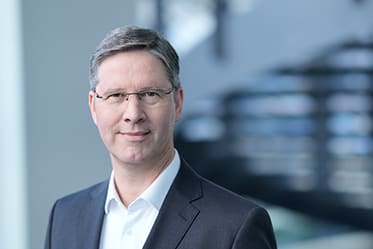 "
The ESG principles of environment, social and governance are important elements of our corporate strategy and crucial for our future business success. We are determined to make our contribution to establishing a sustainable value chain in the semiconductor industry.
"
Burkhardt Frick
Chief Executive Officer (CEO)
Dr. Cornelia Ballwießer
Chief Financial Officer (CFO)
Dr. Thomas Rohe
Chief Operating Officer (COO)
The Board of Management as a whole is responsible for the topic of sustainability. The ESG team is responsible for implementing the comprehensive sustainability program that we set up in 2021. The team is made up of employees working in the respective focus areas and meets regularly under the leadership of our ESG Manager. She reports directly to the Executive Board and defines the sustainability targets together with the Executive Board, the operating departments and the functional areas of the company (ESG team).
Organizational Integration within the Company
SUS(S)tainability comprises five main topics: Innovation/Research & Development, Market & Customers, Environment & Climate, Employees & Culture, Community & Social Issues. These focus areas were derived as part of a materiality analysis and are reviewed regularly.

United Nations Sustainable Development Goal
As part of the "2030 Agenda for Sustainable Development," the United Nations (UN) has published 17 global goals for sustainable development by 2030, known as the "UN Sustainable Development Goals" (SDGs). The SDGs call on both nations and the private sector to make positive contributions in areas such as climate action, decent work, and innovation and infrastructure. These goals are part of a comprehensive plan to ensure sustainable development at the economic, social as well as environmental levels worldwide. They encourage collaboration between governments, businesses, and civil society to address pressing global challenges and create a better future for all.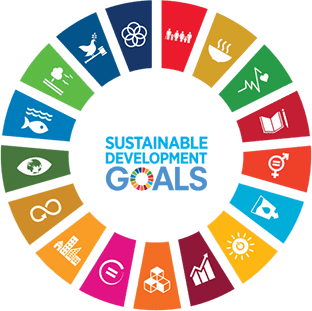 SUSS MicroTec is committed to the SDGs and in particular makes a positive contribution to the following goals. For detailed insights into SUSS MicroTec's concrete actions and progress towards these goals, we invite you to consult our Sustainability Report. You can open the report by clicking on the icons:
Focus Areas
Specific, binding, and measurable sustainability targets with corresponding measures are derived from our five focus areas and regularly reviewed for their effectiveness.
Focus Area
Innovation/R&D
With the continuous (further) development of our product solutions, we help to reduce the size of electronic components and increase their performance. The result is less material used in manufacturing and lower energy consumption in use. In development, our innovation teams work closely with industry partners, universities and research institutes.
Focus Area
Market and Customer
Our goal is to build lasting customer relationships. That is why we are continuously working to increase customer satisfaction with innovative, demand-oriented and cost-efficient equipment. Our well-developed decentralized structure of worldwide sales and service offices, local consignment warehouses for spare parts, and the possibility of technical upgrades ensure a long product life for our machines.
Focus Area
Environment and Climate
In our innovative and future-oriented market segment, resource-efficient operation is essential. We support environmental and climate protection in two ways: First, we improve the energy efficiency of our products and thus the carbon footprint of our customers. Second, we are doing everything we can to increase energy efficiency in our own production and administration and to work in a resource-efficient way.
Focus Area
Employees and Culture
Well-trained and motivated employees play a key role in our success. That is why we pursue active HR work and development at all hierarchical levels. Our corporate culture is characterized by internationality and diversity. Our global presence means that we have many employees of different nationalities and from different cultural backgrounds who work together very successfully.
Focus Area
Society and Social Issues
As a company, we bear social responsibility. With our compliance management system and our Code of Conduct, which applies to all employees, we aim to ensure exemplary conduct. We recognize universal human rights based on the UN Human Rights Charter and comply with the resulting due diligence obligations within our company and with our direct suppliers.
ESG ratings: We face up to external assessments
Several internationally renowned ESG rating agencies regularly analyze SUSS MicroTec's sustainability performance.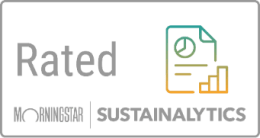 In January 2023, SUSS MicroTec received an ESG Risk Rating of 14.2 and was assessed by Morningstar Sustainalytics to be at low risk of experiencing material financial impacts from ESG factors. In no event the rating shall be construed as investment advice or expert opinion as defined by the applicable legislation.*

SUSS MicroTec was given a rating of C- in the ISS ESG Corporate Rating in January 2023. The score of 34.28 corresponds to a result in the 5th decile in the Semiconductor Equipment sector.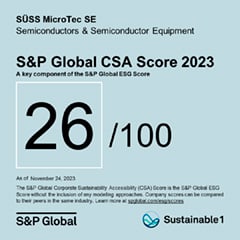 We achieved a score of 26 out of 100 in the S&P Global Corporate Sustainability Assessment 2023 (publication date: November 24, 2023). In the Semiconductors & Semiconductor Equipment sector, this is a result in the 71st percentile. This means that 71% of companies in the sector have an equally high or lower score.
* Copyright ©2023 Sustainalytics. All rights reserved. This section contains information developed by Sustainalytics (www.sustainalytics.com). Such information and data are proprietary of Sustainalytics and/or its third-party suppliers (Third Party Data) and are provided for informational purposes only. They do not constitute an endorsement of any product or project, nor an investment advice and are not warranted to be complete, timely, accurate or suitable for a particular purpose. Their use is subject to conditions available at www.sustainalytics.com/legal-disclaimers.